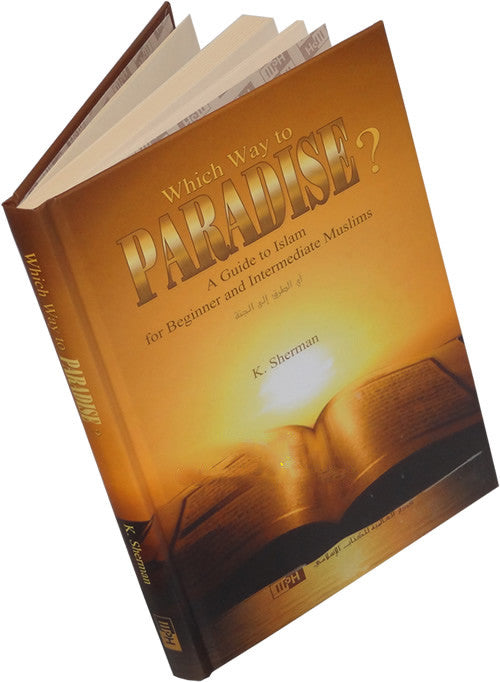 "Which Way to Paradise" seeks to elucidate Islamic principles and injunctions and elaborates on the very spirit of Islam, while at the same time exposing and refuting common misconceptions about the religion. In an engaging question and answer format, K. Sherman leads the readers on an uplifting journey through Islam, guiding them along the path towards the eternal reward of paradise.
Addressing a wide range of modern and traditional issues, the book covers basic inquiries about the five pillars and the Quran; spiritual questions such as repentance, supplication, remembrance of Allah, asceticism and the meaning of a `sound heart'; characteristics of Prophet Muhammad; relationships with friends and family; women in Islam; contemporary topics including insurance and modern psychiatry, commentary on selected Quranic verses and sayings of Prophet Muhammad; and responses to myths about Islam.
About the author

K. Sherman is a native of New York, resided in the United States. After accepting Islam, she travelled abroad extensively. As a mother of four, she is gratrrfazl that her children will never have to face the challenges she did: namely, growing up without guidance. Ms. Sherman recalls her high school English teacher's advice: `You write best when you write about matters close to your heart." 


By: K. Sherman
Pages: 256
Binding: Hardback
Size: 6x8.7" (15x22 cm)
Publisher: IIPH
Shipping Weight: 1.30 lbs





Other Sources: