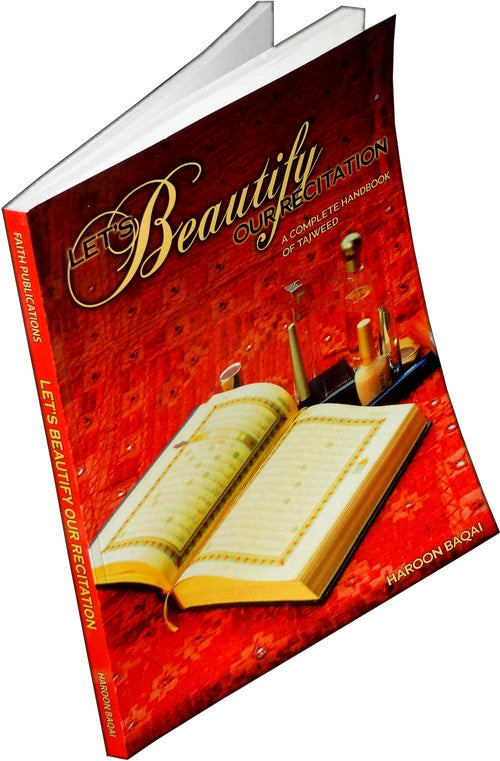 By: Haroon Baqai
Pages: 165
Binding: Paperback
Size: 8.8x11" (21.5x28 cm)
SKU/ISBN: 9780974316758


Brief Synopsis:
Learn to recite Quran in a formal way with correct pronunciation. This book has various rules for recitation.
Description:
There are a lot of people who know how to read the Quran but they lack the proper mannerisms and the techniques that are required to truly recite the Quran. Without them, there is not much of a difference in terms of reading a simple book. There are rules that we need to follow in order to properly recite the Quran; this book helps the reader in learning how to do so. Here are some features of this book: Written in Paperback by Haroon Baqai, the book is a manual designed to especially guide all those who are new as well as experienced in a manner suitable to both. It starts from the very alphabets of Arabic, which need to be pronounced with a clarity that would strengthen the more complex recitation skills Examples of recitations are given; with every example a proper description is provided. The Quran is the book of Allah, and it pleases him when we read it in a manner that pleases the Lord so much. So why not try our level best and beautify our recitation as much as we can.
Other Sources: