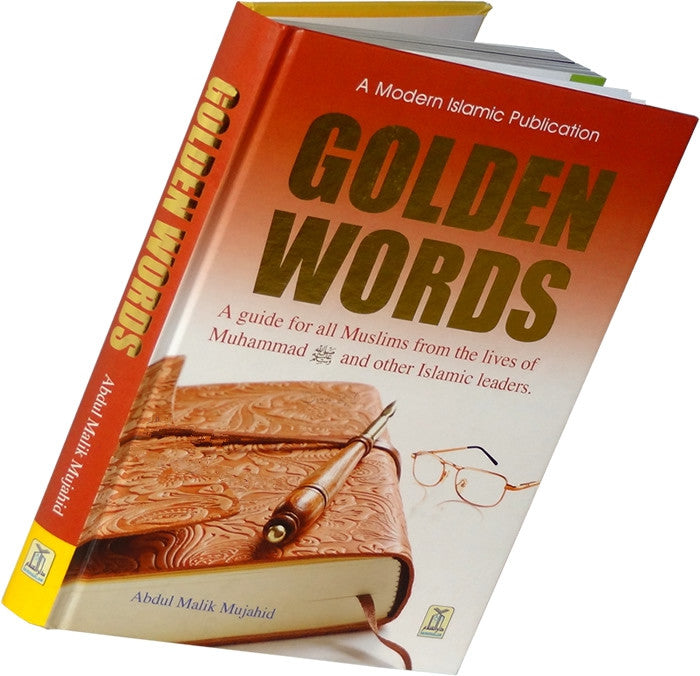 Description:
The book of the Golden Words emphasizes on the stories and events that took place with the Holy Prophet (PBUH), the righteous caliphs, as well as the other famous monarchs and our own distant ancestors who have lived their lives in a manner that is instructive as well as easy to understand.
The books make use of simple and concise language, the words are easy to understand and relate to

The Stories are eternal, they can applied to everyone, no matter if they are young or old, male or female, the teachings go beyond the borders

Explanations of the stories give a key insight into the particular event that had happened

With all of the incorrect stories removed, the reader can believe in what he reads and be astounded with the amazing qualities of those special people

With a focus on providing the right kind of virtues that describe Islam, the events speak about the strengths that led to their becoming immortal events, for all of mankind to learn from. For sure the Golden Words is a book for all those who are struggling and require peace of mind and heart, as well as some inspiration from the great people from all times and ages.

| | |
| --- | --- |
| Author | Abdul Malik Mujahid |
| Translator | Mohammad Kamal Myshkat |
| Binding | Hardback |
| Pages | 298 |
| Size in Inches | 7x9.5 |
| Size in Centimeters | 17x24 |
| Edition | 1st |
| Format | Full Color |
| Actual Weight | 1.7 |