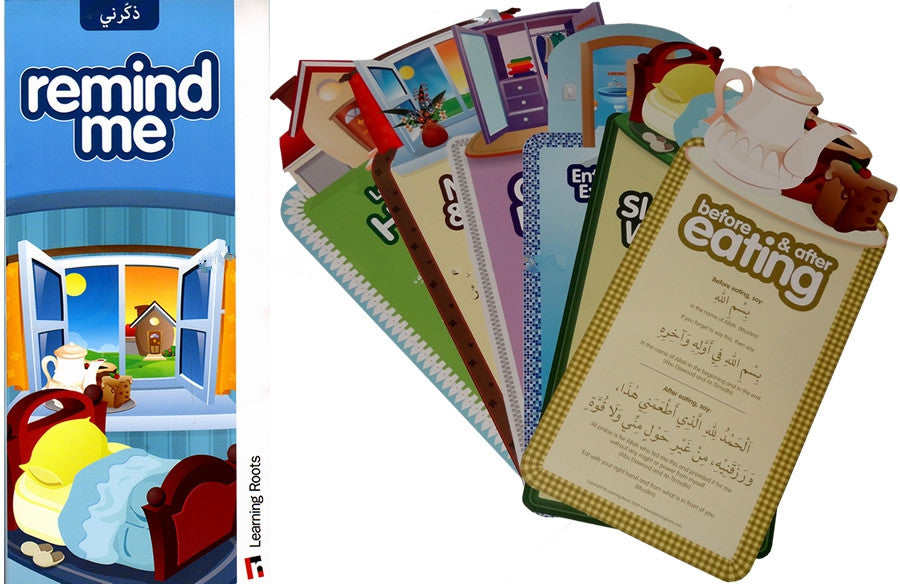 Information:
Binding: Paperback
Size: 7x15" (18x39 cm) 
Format: Full Color
SKU/ISBN: 9781905516261
Edition: 1st (2012)
Shipping Weight: 0.90 lbs
Description:
It is considered a tough job trying to remember all the Sunnah of the Holy Prophet (S) when you are involved in your daily life with all the things to prevent you from taking time. So why not come carry the Sunnah with you wherever you go?
Beautifully illustrated, the cards have pictures so that it is easy to understand which Sunnah is for what.

6 Different themes are available which include the times where the Sunnah can be used i.e. from morning to bedtime.

Thick laminated cards are used so there is no fear of them getting worn out quickly.

Find sunnah for eating, sleeping, entering and leaving the house, and other daily life actions that we need to perform according to the sunnah and earn some rewards.

Each sunnah has Arabic as well as English script.
It is a simple and fun way to get to remember all those Sunnah that could be useful in making your life and your afterlife better.