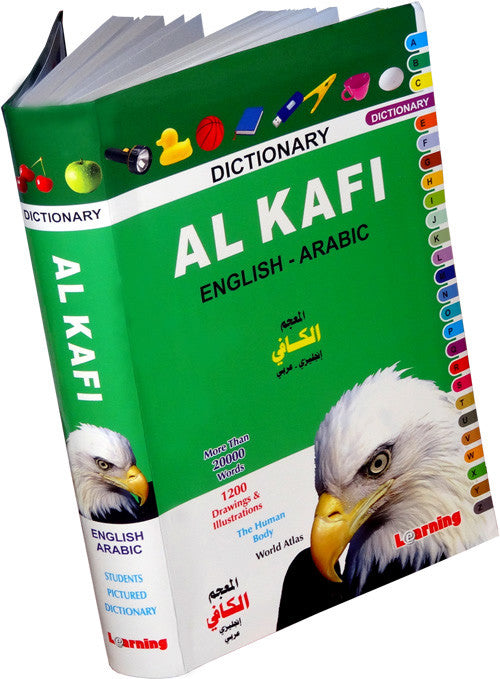 A specialized team in both English and Arabic languages has prepared this dictionary to suit all educational stages. It is considered one of the richest English/Arabic illustrated dictionaries in terms of vocabulary and educational terminologies. We have added many appendixes that can be very useful for the students.
Importance
Publishing dictionaries is considered one of the most difficult and necessary things. This is because a dictionary is neither a reading book nor a subject for discussion, but it's a reference that has become a necessity for students to help them improve their language skills and understand terminologies.
Nowadays, dictionaries are very necessary for each student. They enrich the students' language and make students' phrases easier and clearer.
This dictionary was specially prepared to help students understand terminologies, terms and opposites. It includes a wide variety of pictures which makes it one of the best illustrated dictionaries. We made sure to include the maximum number of terms and terminologies that can help students in their daily life.
Features:
Alphabetical order & easy to use
More than 20000 words and their meanings
More than 1200 photos and illustrations
Belongs to the Al Kafi series specialized in educational dictionaries
Depends on the Modern Standard Arabic
Arabic words have full vowelization
Includes explanatory sentences that explain some words
Identifies the type of words.
Other Sources:
Allah is the Omnipotent - Quran verse in Surah Al Isra
Allah is the only God and Lord of all - Surah Taha Verse 98, Quran