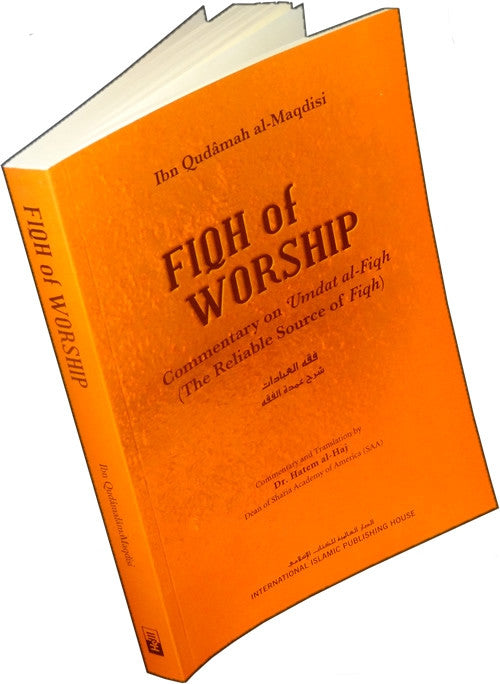 By: Ibn Qudamah al-Maqdisi
Translator: Hatem al-Haj
Pages: 429
Binding: Paperback
Size: 6.6x9.5" (17x24 cm)
Edition: 1st (2011)
Shipping Weight: 1.80 lbs


Brief Synopsis:
This book with Islamic jurisprudence and fundamentals of prayer is written in easy language and is replete with Quranic references for the benefit of all Muslims.
Description:
The Fiqh is the Islamic law and Jurisprudence that every Muslim has to follow as it is the rule of Allah, and he is the ruler of everything. Hence, the Fiqh of Worship lays down the guidelines of the proper manner in which Allah has to be prayed to. After all, only when the worship is correctly performed and observed, it is the ultimate success one can achieve, as it would be the pleasure of pleasing Allah. A Masterful rendition of the text in English, with the inclusion of the footnotes that provide the background information and are used in comparing the school of thoughts of the scholars. Inclusion of visual aids as well as unique symbol systems created to make the subject of Fiqh easier to understand. It is a perfect guide for those who wish to learn as well as to teach to the less knowledgeable of the people Masterful illustration of the English based verses of the Holy Quran as well as the Sunnahs of the Holy Prophet (s) Hence the book is a must read for everyone having a desire to understand the Fiqh, as well as delivering the Fiqh to the masses in the easiest form possible.
Other Sources: