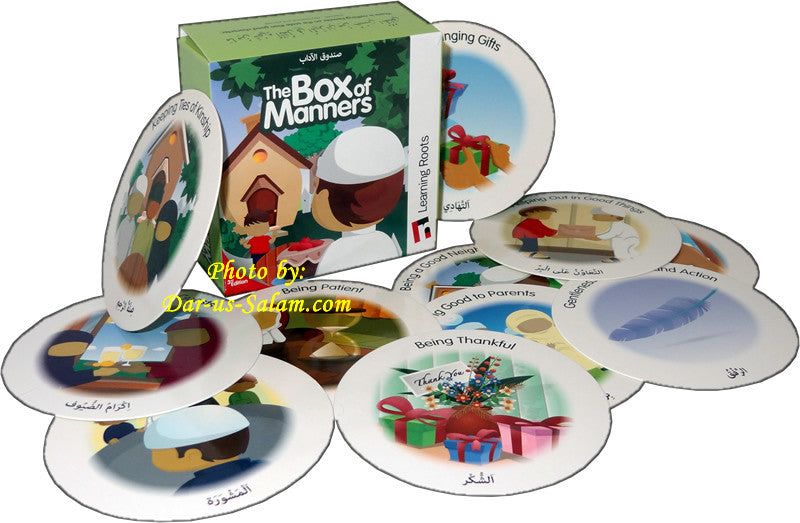 Pages: 54 Cards
Size: 3.8x3.8x1.5" (9.5x9.5x3.5 cm)
Format: Full Color
SKU/ISBN: 9781905516049
Edition: 3rd


Brief Synopsis:
With these card games teach children interpersonal communication tactics. Teach your children different Islamic social manners with Ahadith and Quranic references.
Description:
For a prospering Islamic society it is essential for all members for the community to learn Islamic etiquettes and social manners. There is sufficient guidance for Muslims in the Quran as well as the Sunnah of Prophet Muhammad (SAW). The entire life of the Last Prophet of Allah is replete with moral and ethical examples. He led his life teaching the followers of Islam the manners appropriate for an Islamic society. Here is a complete set of useful cards for Muslim children. These cards can be used for enjoyable games, moreover these cards: Have colorful illustrations to attract children Contain Ayahs and Ahadith for guidance These Ayahs and Ahadith have translation in English The cards can be used for three different games that the children will love to play The children can learn various Islamic etiquettes with the help of these cards within no time You may use these cards often to correct the social manners of young ones. These cards are also handy for fun time as well as moral education.