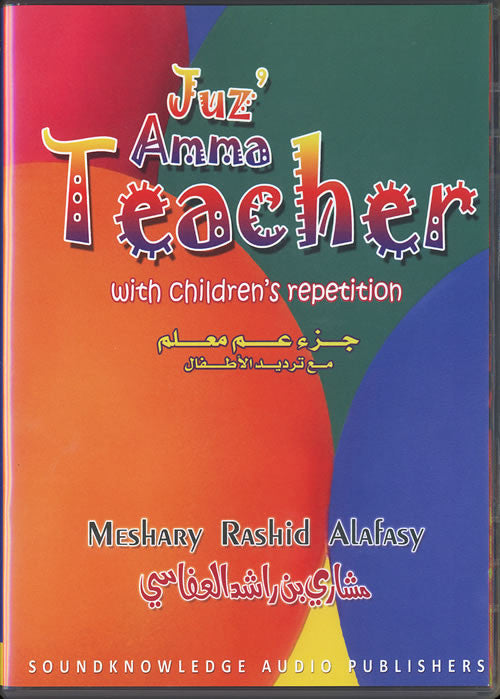 Juz Amma Teacher has been specially designed for children, by implementing an approach which puts them in a fun and interactive environment of reciting Juz Amma (Part 30 of the Quran). The children actually are made to feel a part of the learning process.
Each verse is recited with expert meticulousness followed by a chorus of children repeating the same verse. This always encourages the young scholar to follow along with them and join in. Time and again, the Qari will stop and correct the children in verses, where they mostly tend to make mistakes. With this classical proven method, the child learns proper pronunciation and timing of this recitation as well as memorization of the Holy Quran at his own pace.
Qari Meshary Rashad Alafasy, who has attained worldwide success with his ever-popular recitation of the Quran, uses his clear and melodious voice to guide the children through the last part of the Quran in a 2-CD pack.
CD 1: From Surah An-Naas to Surah Al-Fajr
CD 2: From Surah Al-Ghashiya to Surah An-Naba'
Producer: SoundKnowledge Audio Publishers (2008)
Format: 2 Audio CDs - Digitally Mastered
Run time: ~140 minutes
Other Sources: