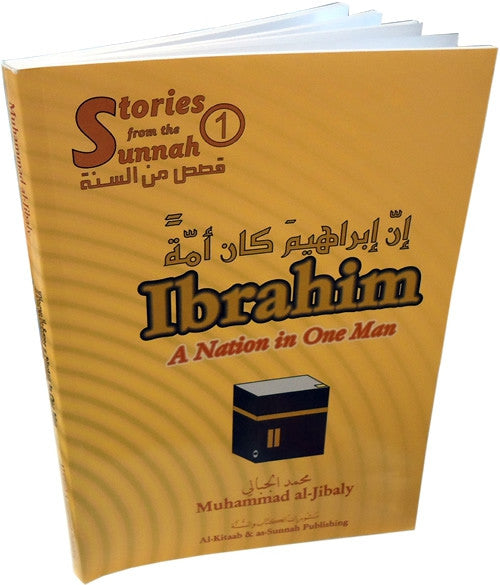 By: Muhammad al-Jibaly
Pages: 154
Binding: Paperback
Size: 7x10x0.4"(17x24x1 cm)
SKU/ISBN: 9781891229411
Edition: 1st, 2003


Brief Synopsis:
Find stories from the life of Prophet Ibrahim related to ethical, moralistic and religious practices.
Description:
Prophet Ibrahim (AS) was known to be the friend of Allah. There was a reason why this was true. His Love for the Lord was unparalleled and so were his trials.However, through his life history one can learn a lot about life as well as the attributes of being a great human being. Includes the Life and times of Prophet Ibrahim (AS), explained in detail by the author. Every story of the prophet is linked to a moralistic and educational value. All stories provided in the book are authentic; they are taken from the Quran and the authentic Sunnah. Each story is supported by further research and commentaries from Muslim Scholars. The language level is easy to understand and it targets the students of Elementary school. Although everyone else is free to read it. The prophets were all Allah's messengers, and they were the perfect example of what had to be offered in order to maximize the message of Allah. So why not learn from them, and make our world a better place?
Other Sources: